Meaghan Williams
The extra energy and insight to get you where you want to go!
Meaghan@Oomph-Consulting.com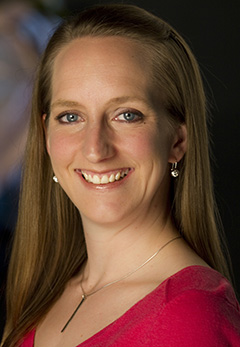 Meaghan is a "rising star in non-profit management" with over 15 years of international experience in the arts as a musician and arts manager. Her insight and drive combined with extensive organizational skills, enable her to produce exceptional results for her clients.
Meaghan's unique perspective as an artist and non-profit leader gives her a clear understanding of organizational dynamics. Her specializations include organizational development and interim leadership.
A double bass player and a graduate of the Royal Conservatory of Music in Toronto and the Universität der Künste in Berlin, Germany, Meaghan has worked with orchestras on three continents including the Neue Lausitzer Philharmonie in Germany and the Hyogo Performing Arts Center Symphony Orchestra in Japan.
Meaghan has an MBA from Simon Fraser University and a certificate in Arts and Entertainment Management Capilano University. She has worked for a variety of organizations including musica intima, Music on Main, the Vancouver Symphony Orchestra, Ballet Kelowna and the Artists' Legal Outreach & Education Society. Meaghan has served on juries for the City of Vancouver, the BC Arts Council and Mountain Equipment Coop. She is a Knowledge Philanthropist with Vantage Point.
Meaghan stays in tune with what's going on in the music community by performing with the Vancouver Symphony Orchestra, Vancouver Opera, the Turning Point Ensemble and the Okanagan Symphony Orchestra.
Testimonials
"Working with OOMPH! was engaging and focused. The Centre's new strategic plan is a concrete framework for growth that still has room for play. Thanks for helping us paint the big picture." – Patrick LeBlanc, Executive Director, Rotary Centre for the Arts
"It was a true pleasure (and ever so helpful) to work with you and to follow your bright light!" – Non-Profit Board of Directors engaged in Strategic Planning
"Meaghan has demonstrated herself as a capable executive able to work under pressure in a complex environment. She quickly grasps the essence of the issue and advances positive alternatives. She has also demonstrated the skill of balancing the needs/demands of various stakeholders: board, staff, service providers, government of various levels." – Mark Oakley, President, FPI Financial Presentations, Inc.
"Meaghan has an incredible balance of left and right brain, artist and business mind, which positions her well to understand the needs on both sides of the table." – Birgit Bennett, Past President, Ballet Kelowna