Carmen Hildebrand
The extra energy and insight to get you where you want to go!
Carmen@Oomph-Consulting.com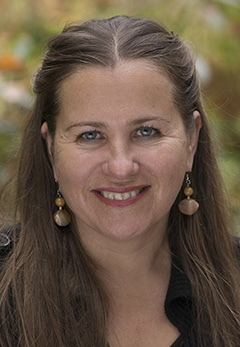 Carmen began her career as a social worker in Calgary and has worked in the areas of mental health, addiction and disabilities. After moving to the Okanagan, she became involved with a variety of organizations including the John Howard Society of the Central and South Okanagan and the Living Positive Resource Centre. Drawing on her social work background, she developed programs, secured funding and worked on committees and task forces, facilitating community activities. During that time she also served as board member for a number of organizations and began assisting organizations and small businesses with strategic planning, using a condensed version of the Drucker Foundation Self-Assessment Tool.
Along with her consulting practice, she manages Jock Hildebrand Arts Portal Inc. with her husband, overseeing administrative functions, managing a gallery, and assisting with projects in the arts sector. They also publish SculpturesPacific, an online magazine on sculpture in the Pacific Rim.
Her diverse background allows her to contribute to the "OOMPH!" mission, adding extra energy and insight to get you where you want to go, by facilitating meaningful change and sustainable solutions. Carmen re-located to Vancouver Island in the fall of 2013. In her spare time she likes to sail and is crazy about Canadian horses.
Testimonials
"… her notable acumen in the area of proposal and report writing, community coordination and education have been of great benefit … Ms Hildebrand is one of those rare individuals with the perfect combination of direct service experience and broader knowledge from an administrative / service coordination point of view."
– Shelley Cook – Executive Director, John Howard Society of the Central and South Okanagan
"Carmen Hildebrand acted as the facilitator for The Rucker Archive in a Business Planning process. This was the first of its kind and has proved essential in the transition, re-branding and future growth of the Company. She deftly handled the strong personalities, multiple opinions and many ideas that the process generated. She also was incredibly responsive to the needs and desires of the participants adjusting the agenda and the planning process to address the identified needs. I highly recommend Carmen to businesses who are interested in reviewing their mission and customer profile to use their resources as effectively as possible."
– Mark Rucker , The Rucker Archive
"As a professional I find Carmen to be creative and collaborative and someone who is able to efficiently and effectively work towards achieving mutually beneficial goals, as well as finding solutions for those with whom she works."
– Angela McManus, McManus Marketing and Communications