Alison Moore
The extra energy and insight to get you where you want to go!
Alison@Oomph-Consulting.com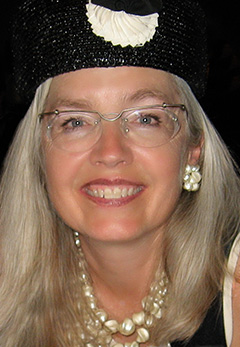 Alison came to Canada from Colorado bringing a reputation built from a creative and productive career where she accrued valuable skills and experience in arts administration, museum management and fundraising. A few highlights in her career are: Founding Executive Director of both the National Museum of Dance in Saratoga Springs, NY and Collage Children's Museum in Boulder, CO; Executive Director of the Boulder County Arts Council; Peer Advisor, Peer Assistance Network, Colorado Council for the Arts; among others. She has also served on many boards of directors and advisory committees.
In 2007 she was appointed Development Manager of Ballet Kelowna, then promoted to Executive Director, a position she held until 2012. Alison left to serve as the Managing Director of The Rucker Archive. In 2014 Partners Carmen and Meaghan and she formed Oomph! Consulting. Alison is now consulting with Ballet Kelowna, Okanagan Summer Festival Society, Arts Council of the Central Okanagan, Peachland Residents Association and other clients in the Okanagan Valley.
She applies the values of simplicity, integrity and community to every situation. She has learned to cultivate unity in decision making through respect for others' values and beliefs, which results in discovering common ground and shared vision. She also brings a lightness and a sense of humour to her work so that she and her clients can enjoy the process of making a profound and lasting contribution to the organization of their choosing.
In her spare time, Alison runs Ravens View Farm, her 6-acre organic farm in Peachland. She is an avid orchardist providing organic stone fruit to many master chefs in the Okanagan Valley and patrons of the Peachland Farmers Market. She also has fickle 'heritage' chickens that may or not be laying eggs depending on the season.
Testimonials
"The first thing Alison brings to the table is drive, determination, energy and enthusiasm. What makes her unique … is her command of networks that serve as valuable resources in the path toward achieving organization goals. She has the great ability to think broadly about the individuals and organizations that are sources of support and has the capacity to solicit their engagement in the enterprise by selling a compelling vision. Finally, she is a very good systems thinker . . . someone who can make sense and find direction amidst a jumble of confusion."
– John L. Tayer, President & CEO, Boulder Chamber of Commerce, Former Board President of Boulder County Arts Alliance, Boulder, Colorado
"Working with OOMPH! was engaging and focused. The Centre's new strategic plan is a concrete framework for growth that still has room for play. Thanks for helping us paint the big picture."
– Patrick LeBlanc, Executive Director, Rotary Centre for the Arts, Kelowna, BC
"In the role of mentor, Alison Moore has shared her wealth of invaluable knowledge and advice for working in non-profit arts organizations. She has learned firsthand from her experience putting the organizations she has worked for back on their feet and moving them forward with renewed purpose and direction. I appreciate her acting as a sounding board as I face the challenges as the new Executive Director of the Arts Council of the Central Okanagan. The Okanagan Valley is lucky to have a consultant with her expertise and insight available to provide guidance when needed."
– Katie Brennan, Executive Director, Arts Council of the Central Okanagan, Kelowna, BC
Alison Moore is:
The definition of enthusiastic
Passionate about what she does
Incredibly committed to her beliefs
Conscientious
Knowledgeable about so many things and always willing to learn more
Articulate
A wonderful, creative writer
Always ready to consider another viewpoint
Does not judge people unless they bloody well deserve it
Compassionate
Funny & slightly wacky
– Barbara Holliday, Administrator, Ballet Kelowna
"What sets Alison Moore apart from other consultants is her VAST knowledge and experience … She is the perfect person to look from the outside and provide valuable insight to guide organizations."
– Susan Schell, CFP®, Owner, Financially Savvy Graduate